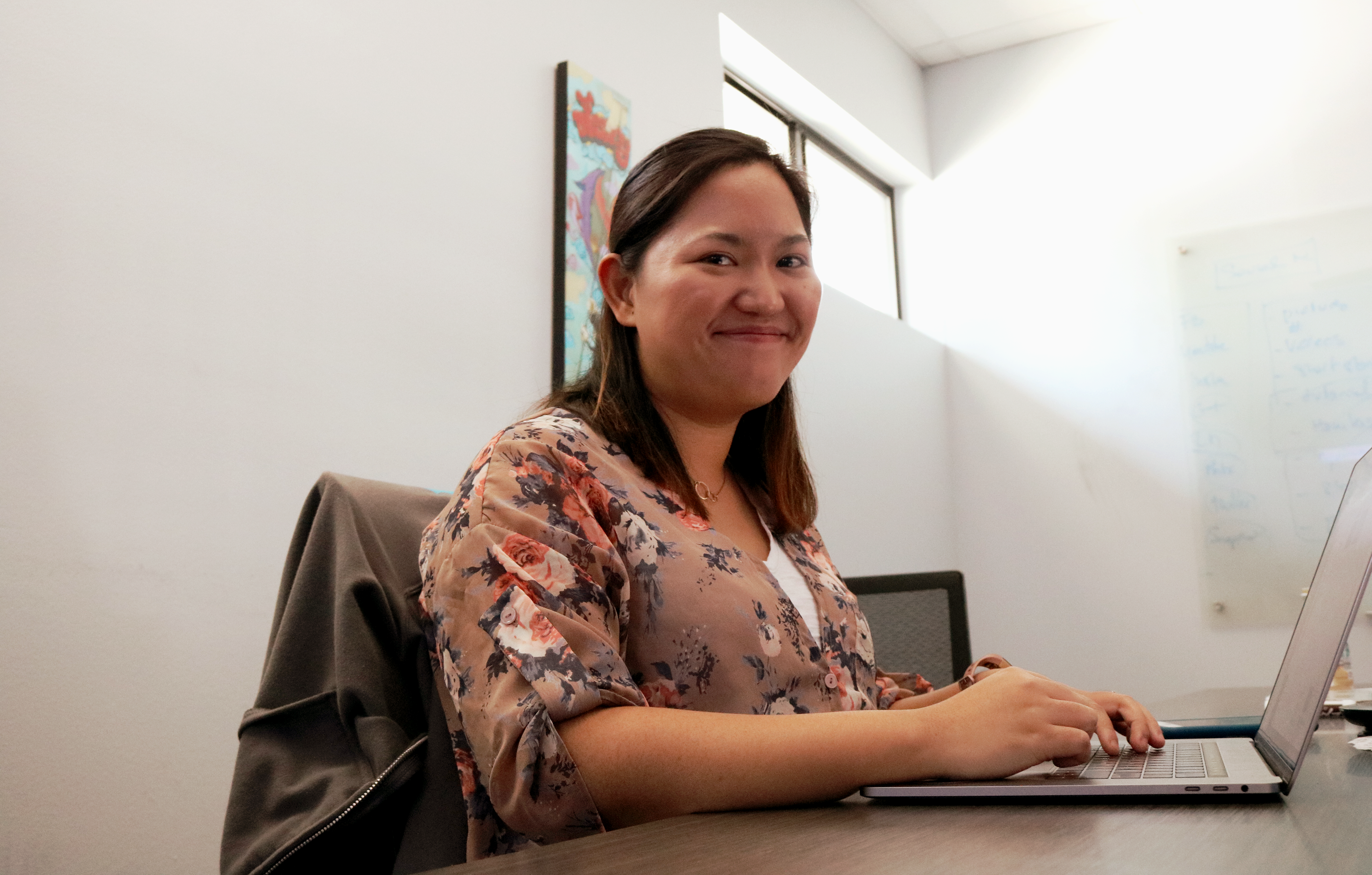 Hello! I'm 

a product

 

designer

based in Austin, TX. I work with teams to define product vision and create designs that balance the user and business needs. I lead with empathy and a passion for making a positive impact in people's lives. 
I have over eight years of experience designing in-house, at agencies, and directly working with small business owners and aspiring entrepreneurs.
My work has impacted businesses in many ways, ranging from increasing customer satisfaction, saving development time to securing more resources.
I like to tackle challenging problems, make an existing process more efficient, and engage the audience with delightful experiences. 
I work collaboratively with cross-disciplinary team members, stakeholders, existing and potential customers to foster a design thinking culture and build products iteratively.
You can read more about my design journey below (or download my resume).
My Roots in Graphic Design
In the early days of my career, I worked on a vast range of graphic design projects. Designing for various media has taught me to master how to use hierarchy, colors, and typography, and how to position a brand and send the right message to the target audience. While working at UT Austin's Parking & Transportation department, I improved the community experiences of their annual bike auctions with visual assets and ad campaigns. These projects got me to think about the interaction between service providers and their customers and how much I enjoy being a systematic thinker.
Hacking into the Startup World
Living in Austin has some fantastic advantages, like exposure to the tech industry and aspiring entrepreneurs. Design thinking workshops, UX talks, and hackathons opened a lot of doors for me. You can see in LookNook,

InPharm Global

, and

MakerPaper

some of my products from creative collaboration with talented people. Working at

Coder

was my quintessential startup experience (imagine last-minute pitch decks, walls of post-its, and historic D&D nights). I headed into the industry of cloud computing and development tools without much coding experience. But through working with some of the most amazing people, I got to shape the user experience of Coder's platform and help secure seed round funding.
Joining RevUnit, a product agency, allowed me to work with some of the largest and most successful companies in the US. See the projects

Training platform for a quick-service restaurant chain

&

A worldwide retailer's legal document management

as my case studies. I participated in numerous design sprints; the early phase workshops with stakeholders led to developing concepts, defining scope, and building roadmaps for internal-use enterprise products. One can solve even the most complex problems with a design thinking process, but having a process does not equal checking items off the box. While working at RevUnit, taking time to understand the users and the business became part of my design DNA.
I will always carry the values I took to my heart in RevUnit: Do what's right; Be fearless; A little better all the time; I've got your back, you've got mine; Celebrate the win. Being thoughtful and kind with co-workers will go a long way. Building a work culture that people take pride in is no easy task and something I take seriously.
In 2020, I made a change and joined the MineralSoft product team (Enverus) to have more direct involvement in product development. MineralSoft is a b2b portfolio-management product for professional asset managers in the oil and gas industry. I work closely with various stakeholders, internal team members, and customers to define and deliver new product features. I'm currently enjoying my role as a lead product designer. 
I'm excited to see what the future holds for me and how I can create change through design! Reach out to me if you would like to discuss opportunities to work together.