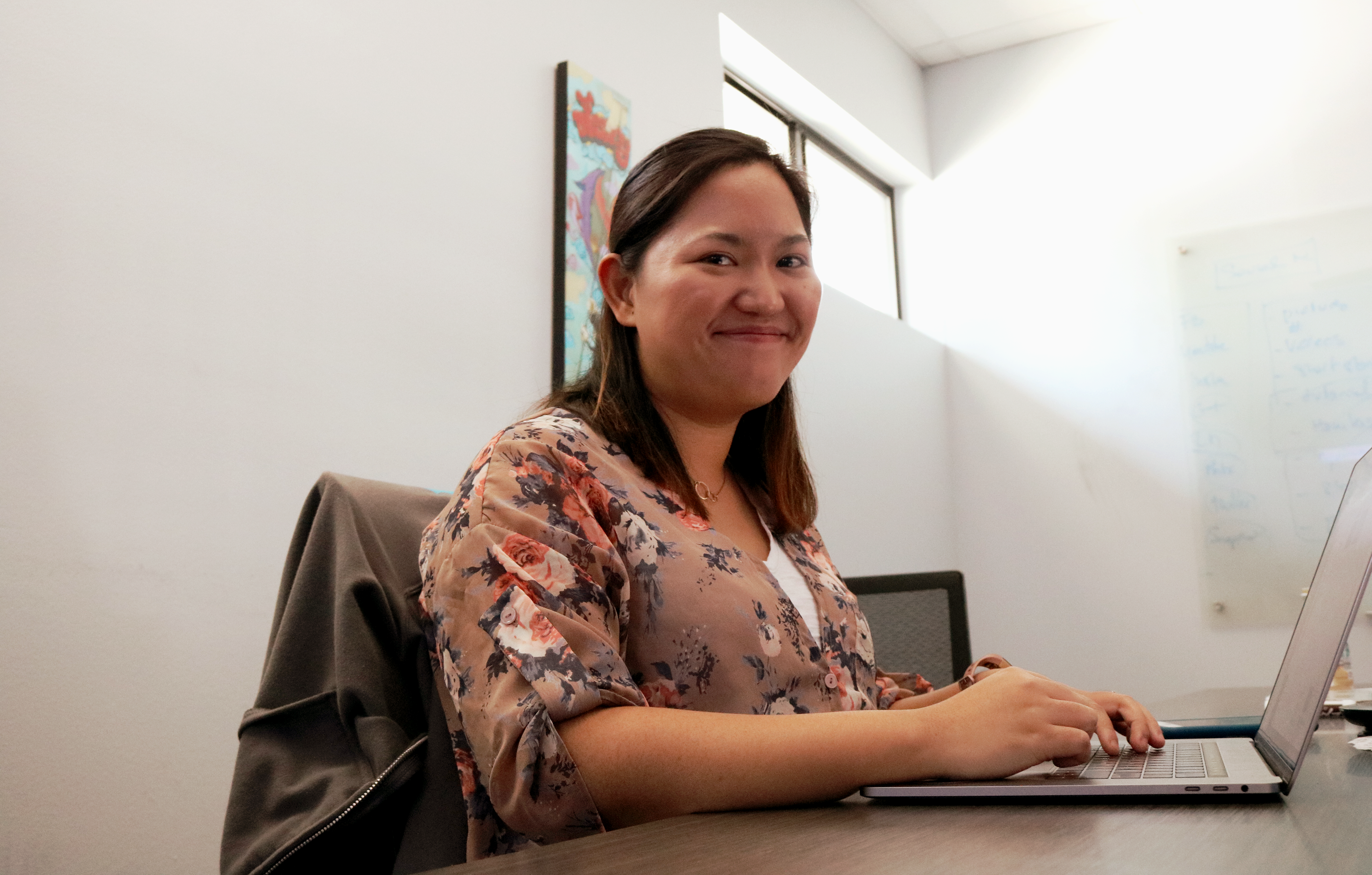 Hello! I am

a multi-disciplinary

 

designer

from Austin, TX who is passionate about building human-centered, research-backed products.
I like to tackle challenging problems, make an existing process more efficient, and engage the audience with beautiful visual experiences. I think of big pictures but also sweat the details. 
I have over eight years of experience designing from in-house, at an agency, and directly working with small business owners and aspiring entrepreneurs. I thrive in a collaborative environment where I can drive the design process and feel a sense of ownership and pride in the work.
You can read more about my design journey below.
My Roots in Graphic Design
What you see in my Graphic Design section are a lot of outputs from the early days of my career. Designing for various media has taught me to master how to use hierarchy, colors, and typography, as well as how to position a brand and send the right message to the target audience. While working at UT Austin's Parking & Transportation department, I improved the community experiences of their annual bike auctions with visual assets and ad campaigns. These projects got me to think about the interaction between service providers and their customers and how much I enjoy being a systematic thinker.
Hacking into the Startup World
Living in Austin has some fantastic advantages, like exposure to the tech industry and aspiring entrepreneurs. Attending design thinking workshops, UX talks, and hackathons opened a lot of doors for me. You can see in LookNook,

InPharm Global

, and

MakerPaper

some of my products from creative collaboration with talented people. Working at

Coder

was my quintessential startup experience (imagine last-minute pitch decks, walls of post-its, and historic D&D nights). Truthfully, I headed into the industry of cloud computing/development tools without much coding experience. But through working with some of the most brilliant people, I got to shape the UX of Coder's platform and help secure seed round funding.
Joining RevUnit, a product agency, gave me opportunities to work with some of the largest and most successful companies in the US. See the projects

Training platform for a quick-service restaurant chain

&

A worldwide retailer's legal document management

as my case studies. I participated in many design sprints; the early phase workshops with stakeholders led to developing concepts, defining scope, and building roadmaps for internal-use enterprise products. One can solve even the most complex problems with a design thinking process, but having a process does not equal checking items off the box. Instead, we need to take time to understand the users and the business; we might have multiple solutions to a problem, but we start small, iterate, and test what works in the hands of our users. While I understand that some people are unfamiliar with design and its role, I would like to bring inspiring design leadership to your organization to drive innovation and success.
I'm excited to see what the future holds for me and how I can leave a positive impact on people through design!