Project type:

Client project at RevUnit agency 


Project length:

7 months


My role:

Lead Product Designer (UI, UX, Research)


Collaborators:

RevUnit product team (Product owner, tech manager, full-stack developers, design manager, UX researcher), key stakeholders 
In the summer of 2019, RevUnit partnered with a quick-service restaurant chain and embarked on an exciting mission to empower restaurants and accelerate training. We aimed to design a simple, elegant digital experience for store operators and training directors that will support the learning journey of their team members.
Our first engagement started with a workshop at the corporate headquarters. We spent a day with operators, training directors, and stakeholders to validate the problems and start ideating solutions. We did a series of exercises that allowed divergent and convergent design-thinking.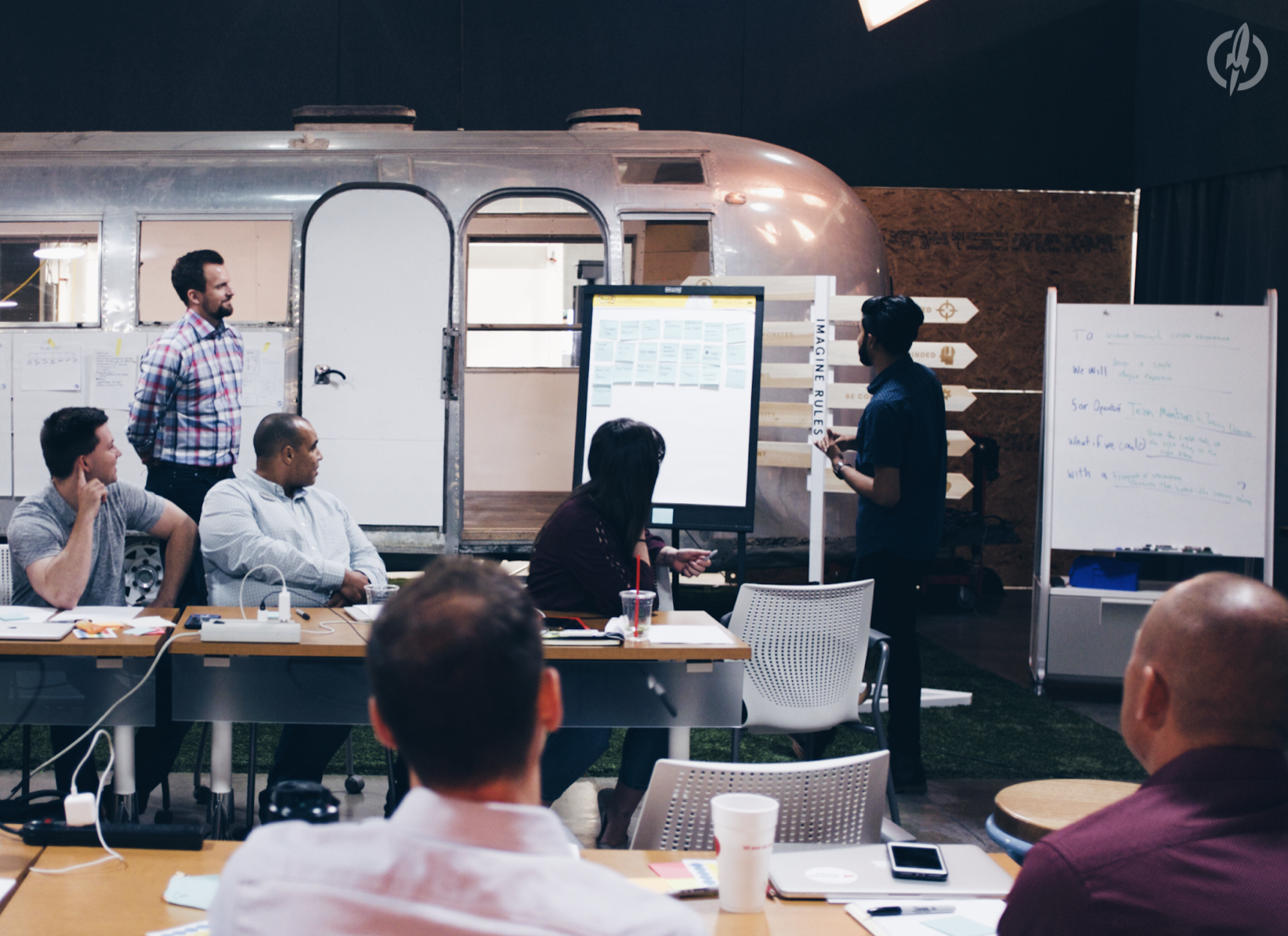 We heard that prioritizing training was difficult. Many restaurants experienced high turnover with team members in high school. We sensed a desire to standardize training across all restaurants, yet many store owners also wanted the flexibility to operate with freedom and creativity. 
The restaurant chain had an existing internal training application. While this application housed a lot of good content in the format of videos and interactive quizzes, the adoption among restaurants was low. Operators cited a few reasons for this: 
1. Poor content structure and user experience
2. Delay of login access for new team members
3. Prioritized in-person training
Following the workshop, RevUnit's product owner and I went to visit a restaurant in our local area to further learn about their operation and training. We asked questions about different roles in the restaurant, onboarding process of new team members, ongoing training, usage of the existing training application, and other software. 
After processing the learnings from our early engagement, the RevUnit team resolved to focus our efforts on the following four themes: 
1. Streamlined sign up process
We set out to spend the next eight weeks rapid prototyping these themes to vision-cast our ideas. 
My design process involved user interviews, stakeholder interviews, wireframing, stakeholder/product team feedback, prototyping, and usability testing. 
I used

Zoom

 for remote meetings and design critique sessions.

Whimsical

and

Sketch

were used for wireframing and prototyping. We gained the trust of our stakeholders by bringing them into our process, asking for feedback often, and occasionally running the usability tests with them.
Our stakeholders helped us put together the pilot group. The pilot group consisted of fifteen restaurants, and we kept open communication with the operators and the leadership teams of those restaurants. Their participation in interviews and usability testing played a massive role in the iterations of our app.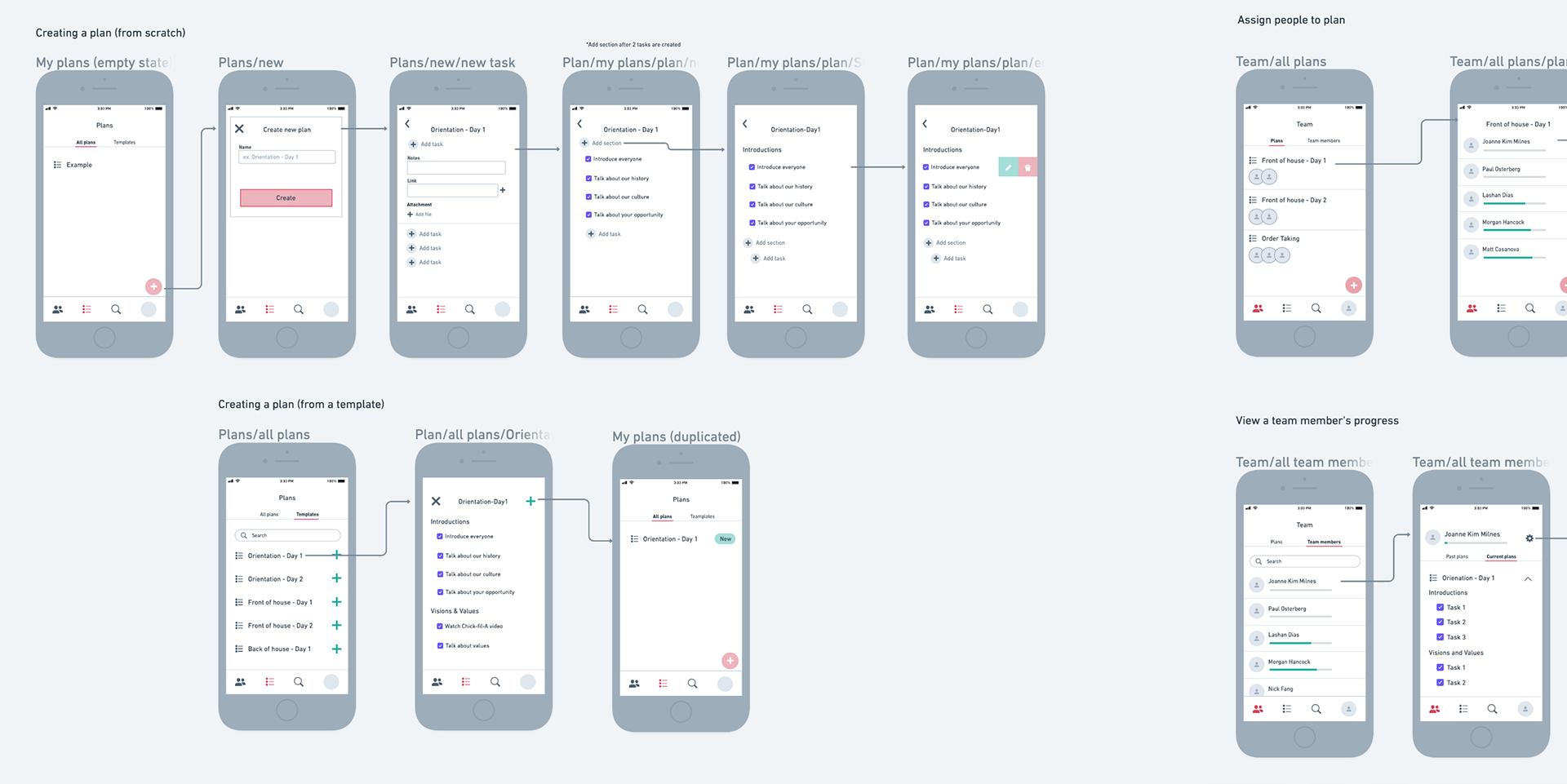 1. Streamlined sign up process
What's better than a quick sign-up process? No sign-up process. We wanted to address the need to access content quickly with a centralized "store mode" account. By removing the barrier of logging in, anyone with a shared device will be able to quickly search the information they need, increasing productivity in restaurants. ​​​​​​​
Our initial framework of a training plan was a simple checklist comprised of tasks and sections. Tasks can include detailed information and the attachment of photos and documents. Training directors can assign different training plans to their choice of team members (since this theme was our focus for MVP, I went through lots of iterations of user flows).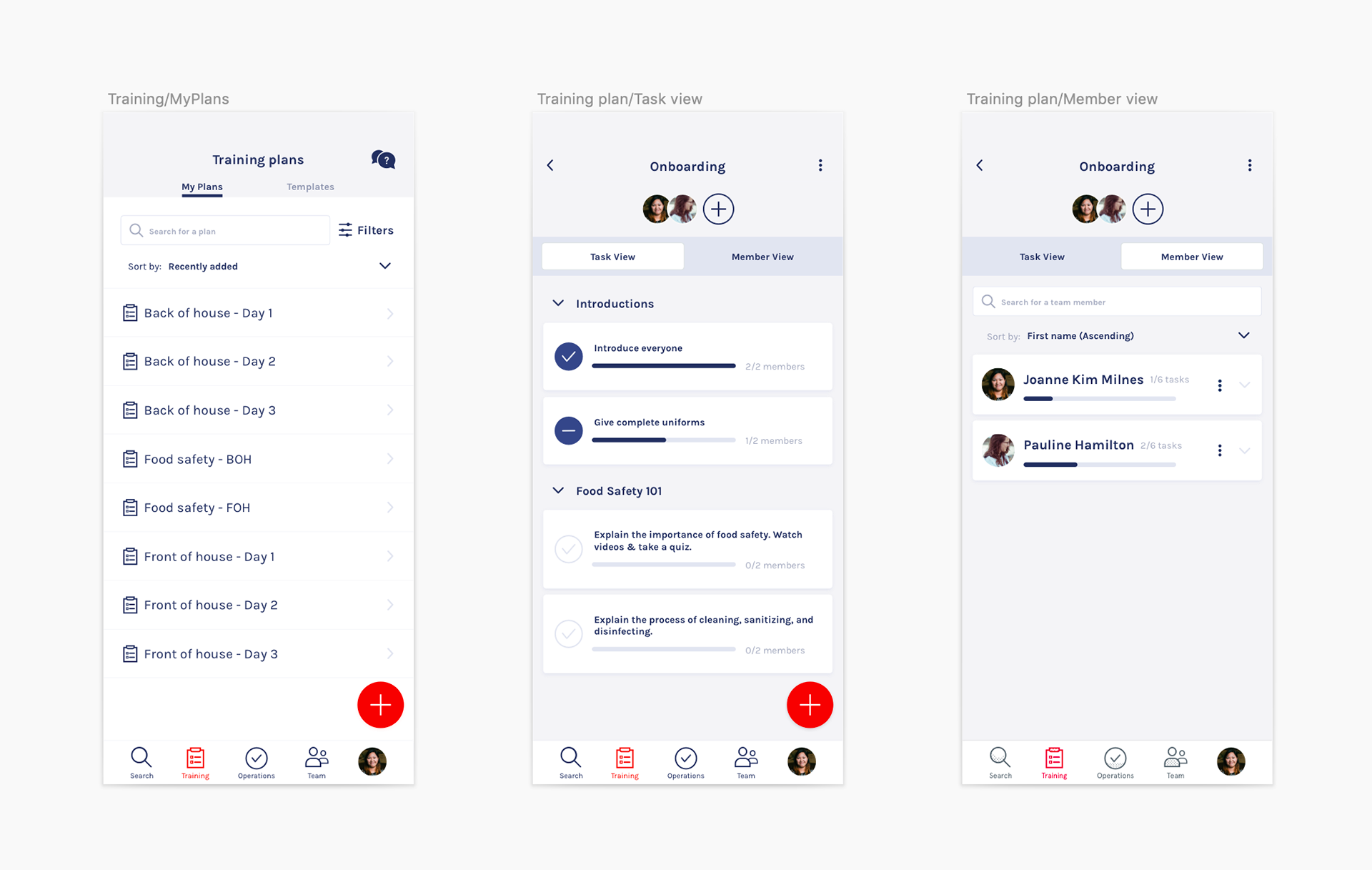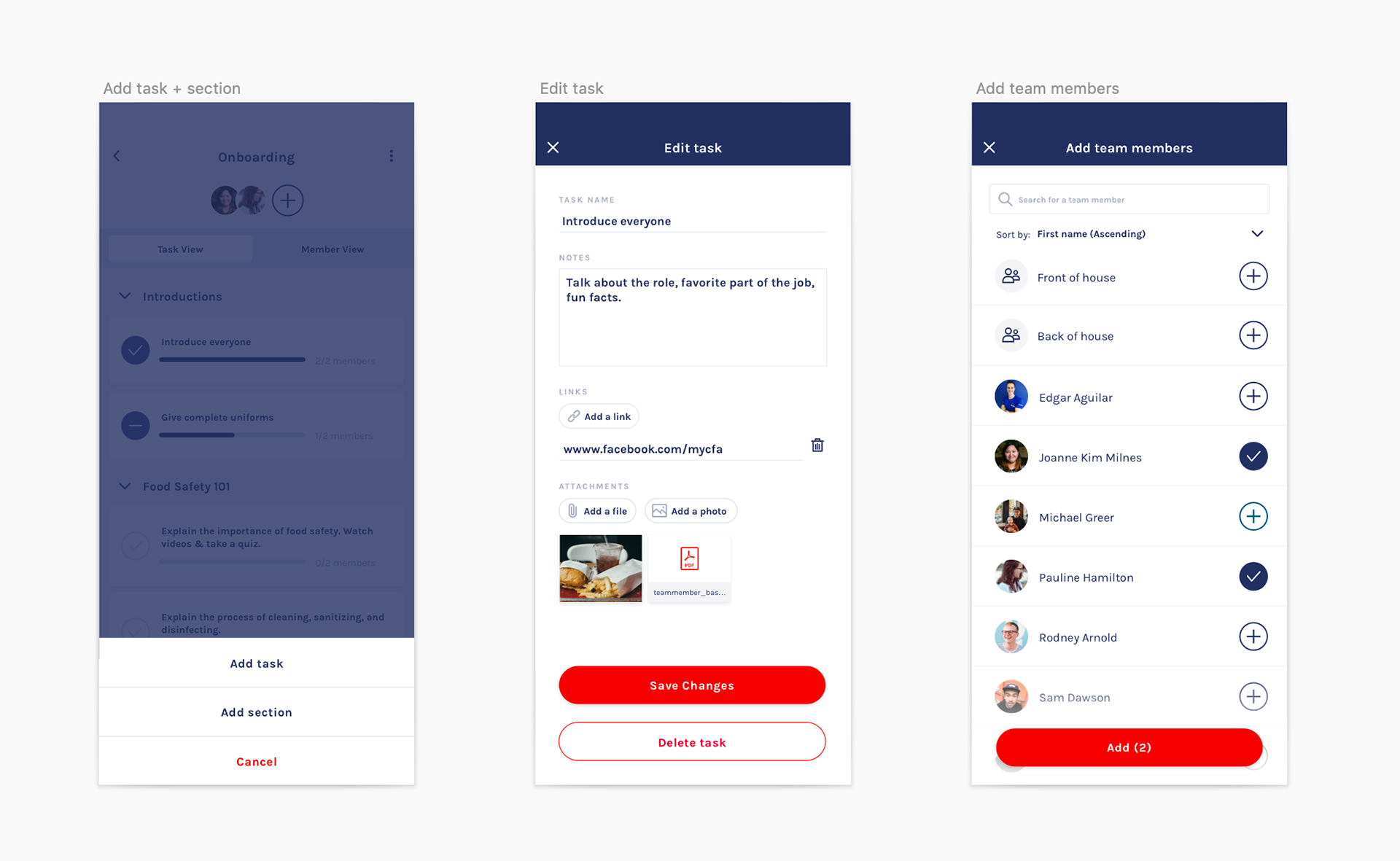 The restaurant chain is passionate about its team members' growth. The transparent level system that many restaurants embrace encourages team members to accelerate their learnings and grow into leadership roles. We wanted our app to support these existing systems with levels and badges, making it fun and rewarding to achieve all types of career goals.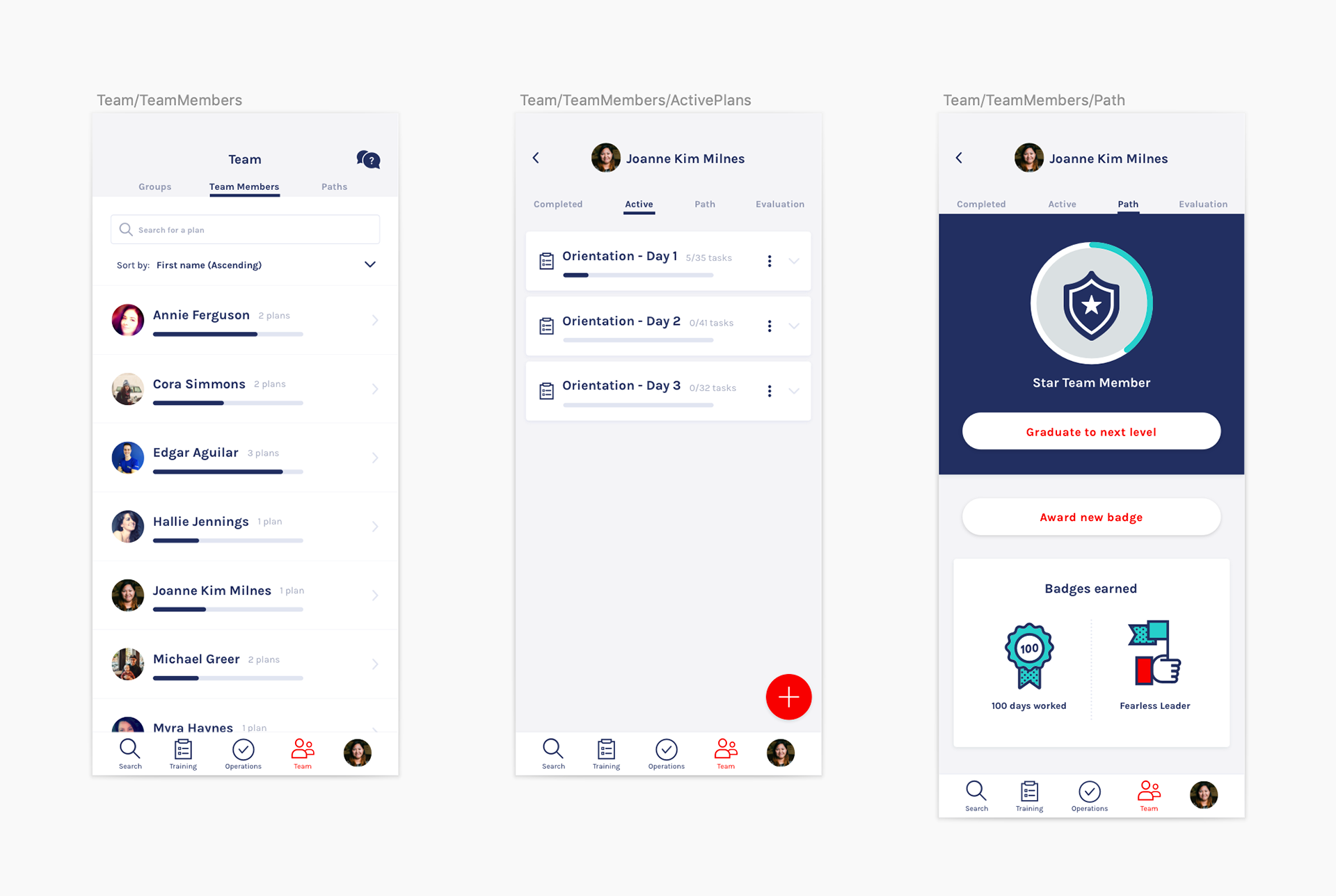 Because searching content was one of the most significant pain points, we envisioned searching to be smarter. Searches should yield the most relevant content, be easy to filter, and recommend personalized content for your role and restaurant.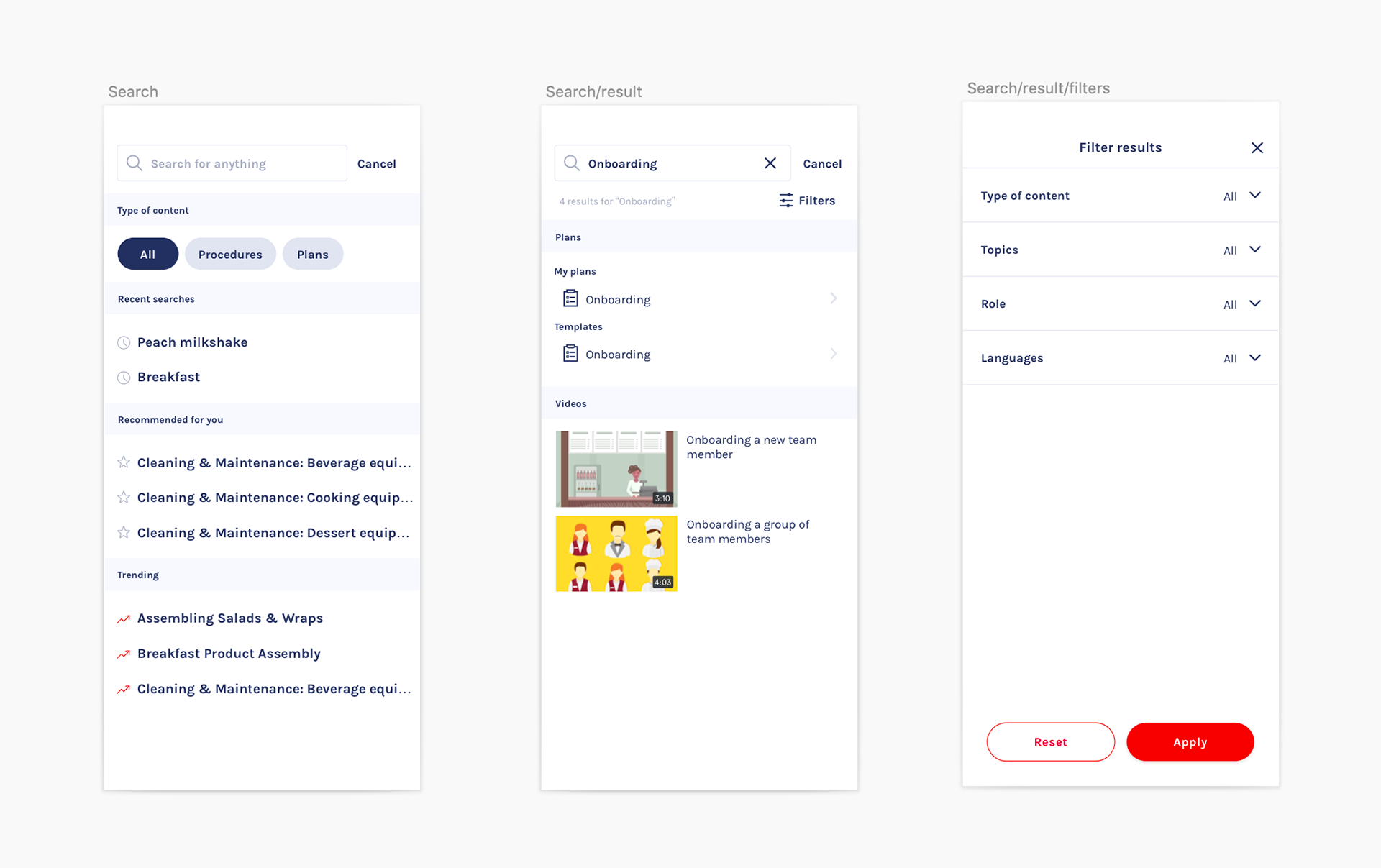 Learning about restaurants' usage of third-party software gave us insights into what we might build first. Many restaurants used applications such as Trello and Jolt (an operations checklist app) to train their team members and keep track of progress. We learned that operations always go hand in hand with training. 100% of restaurants had at least one type of checklist in daily usage, so it made sense to build that functionality first and customize it to the restaurants' needs. 
For MVP, we decided to develop a mobile app with a checklist functionality that restaurants could use for onboarding new team members. We set one of our key results to be a reduction of dependency on third-party checklist apps by 80%.
We finally launched the MVP with our pilot group in October. The RevUnit team continued to gather user feedback and learned critical ways to improve the flows and add new features. For example, we planned to allow the creation of different types of tasks - such as tasks you can complete by taking a photo or typing in a text box. We also saw an interest in training directors' ability to add notes after checking off a task.
​​​​​​​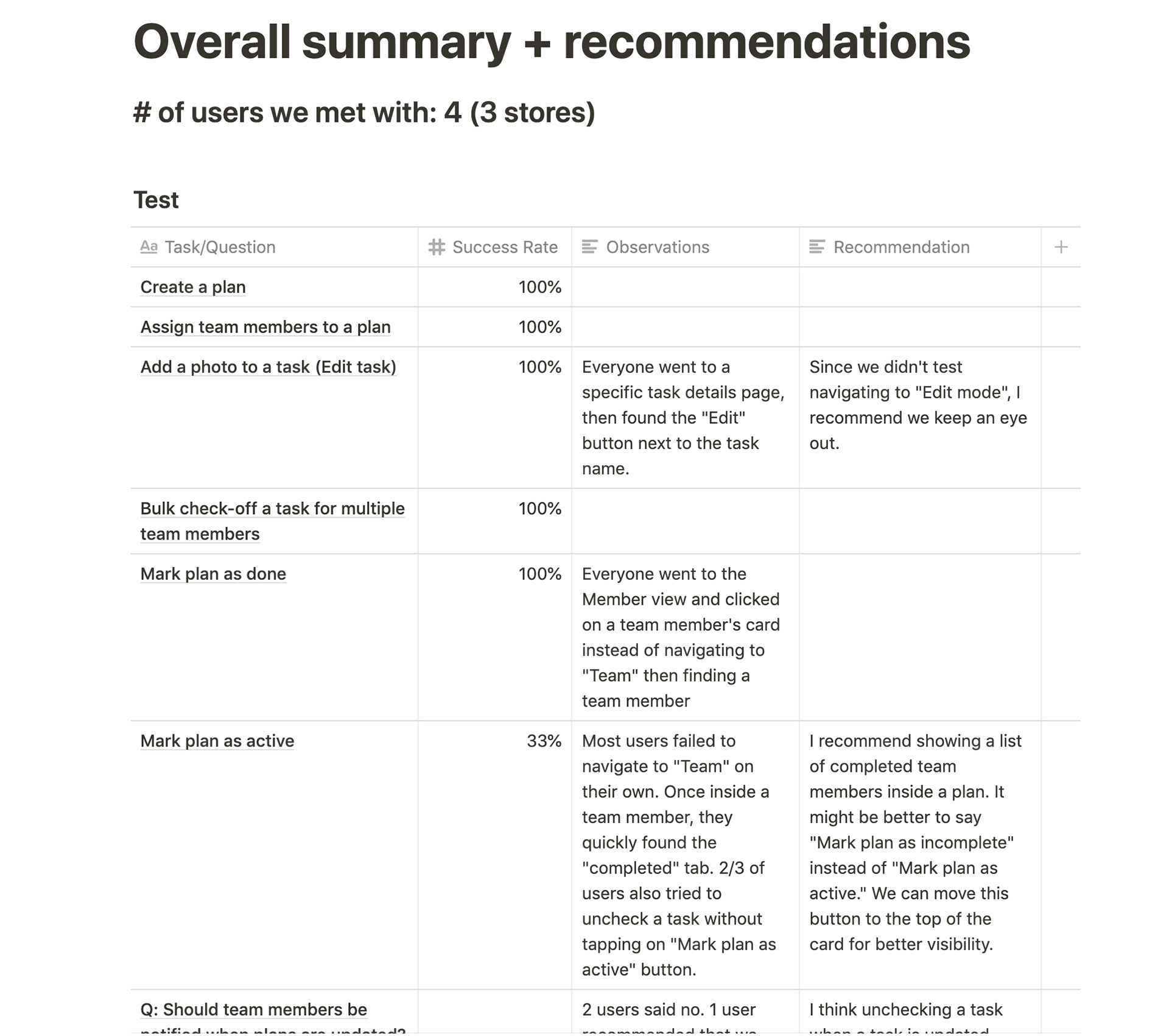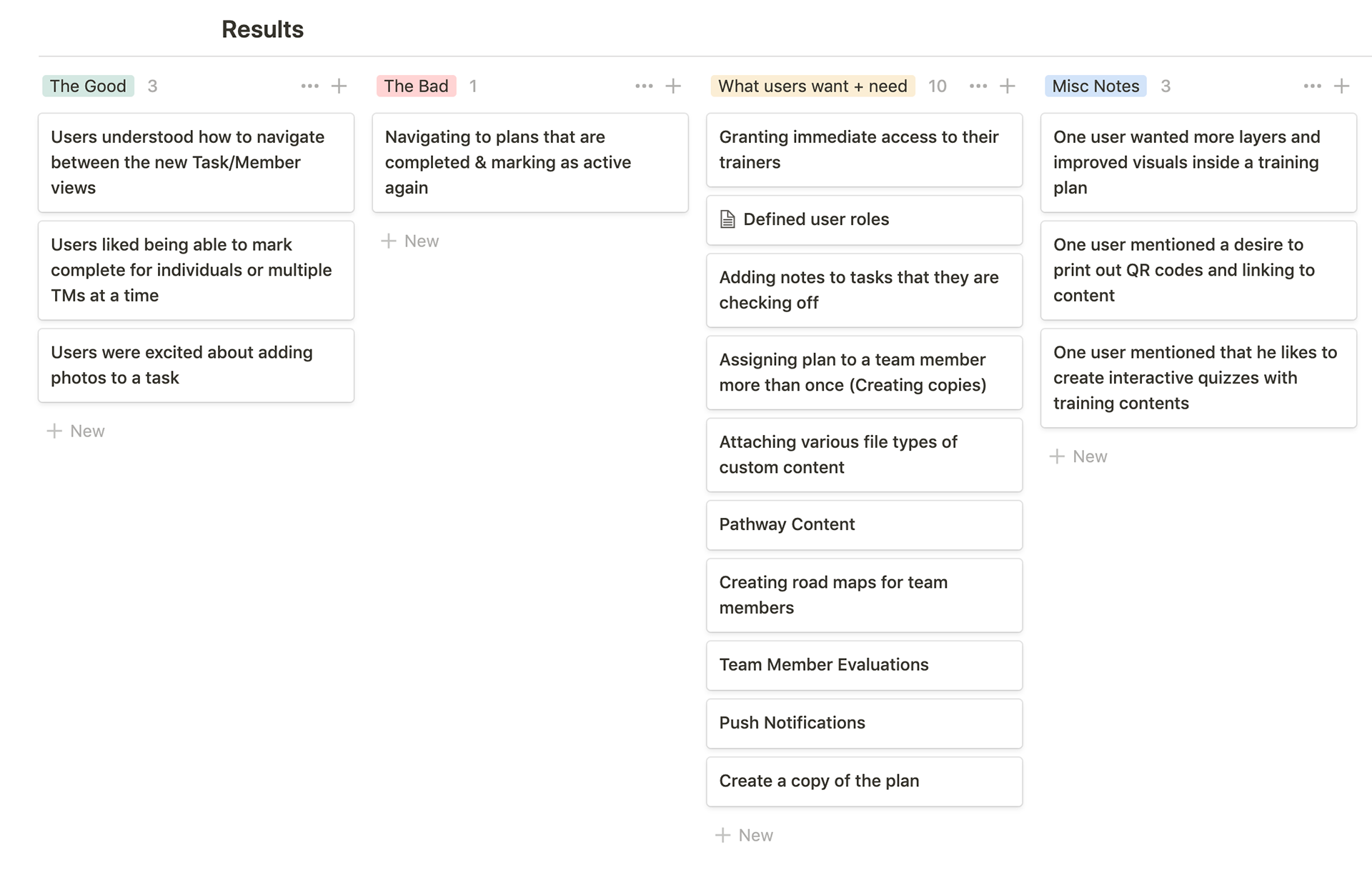 By December, we iterated on a lot of new feature ideas. We also saw an opportunity to design and build checklist functionalities that benefit operations and not just training. This sudden pivot made some of our pilot group participants unhappy. Perhaps, we tried to accomplish too many things and lost sight of our initial objective.
In January, a new stakeholder stepped in and decided not to renew our contract. Concerns for growth and maintenance of our application grew immensely, and the corporate headquarters wanted to try having a new set of eyes on the project.
 I took away a memorable lesson to pay more attention to the business goals of our stakeholders. While I am disillusioned with the outcome, I am thankful for the opportunity I had to re-imagine the training experiences of this restaurant chain.